Alberta Environment & Parks - Lead Guidance Document
posted on Nov 13 2019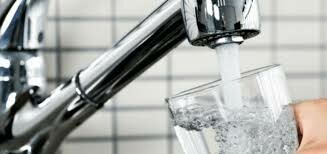 Background:
In March 2019, Health Canada published a new lead limit for the Guidelines for Canadian Drinking Water Quality (GCDWQ).


The new guideline for lead introduces two (2) fundamental changes from how lead has been managed in drinking water since 1992, namely:
the maximum acceptable concentration (MAC) for lead was lowered to 5 μg/L; and
more importantly,
the point of compliance for lead is at the customer's tap and no longer in the
distribution system upstream from the service connection point or property line.
Guidance Document:
This Document provides direction to drinking water facility owners and operators to support their assessment of lead hazards and development of lead management plans that address the risks of consumption of lead in drinking water at the customer's tap.

Waterworks owners/operators need monitoring programs in place to identify elevated lead concentrations at the tap and likely sources of lead contamination.

This then enables facility owners/operators to remove sources of lead such as lead service lines, take suitable actions to reduce the corrosivity of the water and communicate to customers on appropriate steps they can take to reduce their lead exposure from drinking water.

Visit the Alberta Environment & Parks website to view the Lead Guidance Document.
Resources:
Fact Sheet - Managing lead in drinking water systems - Phase 1: fact sheet
Report Template - Managing lead in municipal drinking water systems in Alberta: report template