Alberta Water Council Source Water Protection Guide Released
posted on Sep 2 2020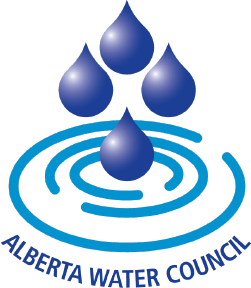 After collaboration across multiple teams, the Protecting Sources of Drinking Water in Alberta: Guide to Source Water Protection Planning (2020) and a supporting document have been released.

1) Protecting Sources of Drinking Water in Alberta: Guide to Source Water Protection Planning
2) Protecting Sources of Drinking Water in Alberta: Companion Document
3) News Release
4) Backgrounder
Alberta Environment & Parks

"This was a significant undertaking by Alberta Water Council in partnership with a multi-sector project team with representatives from municipalities, industry, Alberta Environment and Parks (AEP), non-government organizations and other stakeholders.
This guide provides advice to drinking water providers on how to assess and manage risks to drinking water sources through a voluntary, collaborative approach."

Lyndon Gyurek, Ph.D., P. Eng.
Director, Drinking Water and Wastewater
Regulatory Programs, Regulatory Assurance
Alberta Environment and Parks
To view the full release letter from AEP, please click here. 
Alberta Water Council
"The public release of this guide and its companion documents marks a significant step towards creating a foundation and common approach for source water protection planning in Alberta, which is largely led by watershed groups, municipalities, Indigenous communities, and drinking water providers.
Source Water Protection is a risk mitigation approach to ensuring drinking water is clean and accessible. This is the first guide of its kind in Alberta."
Andre Asselin
Executive Director
Alberta Water Council
To view the full release letter from AWC, please click here.
More information about the project can be viewed here.