AWWOA Executive Director Receives H.M. Bailey Award
posted on Sep 18 2020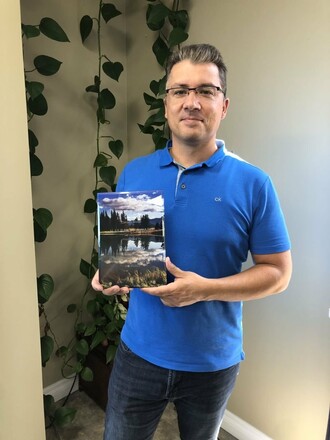 Congratulations to AWWOA's own Executive Director, Dan Rites for receiving the Western Canada Water H.M. Bailey Award!









The H.M. Bailey Award was established in 1959 to acknowledge long, faithful and meritorious service in the field of public water and or/wastewater works as exemplified by the late H.M. Bailey, a charter, and highly esteemed, member of the WCW.
"Dan exemplifies our motto of 'Working Together for Water,' and for that reason, we are delighted to recognize him as this year's H.M. Bailey Award Recipient.

He completed his Water and Wastewater Technician Diploma in 1997 at NAIT, and joined Strathcona County shortly thereafter.
in 2006, he began working for the City of St. Albert as the Manager of Utilities, and was later promoted to Director of Public Works.
In 2014, Dan took over the reigns of the Alberta Water and Wastewater Operators Association as their Executive Director.
Dan has played a crucial role in improving cooperation between operator associations, provincial certifying authorities and regulators. He is not only dedicated to serving the membership of AWWOA, but consistently raises the bar for the water industry as a whole."

Western Canada Water Magazine
Fall 2020 Volume 72 Issue No.3 Page 15