About AWWOA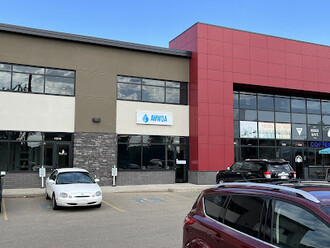 The Alberta Water and Wastewater Operators Association (est. 1976) is a member-run source for expert information and training designed for Alberta's 2,700 utility system operators. AWWOA is dedicated to providing the essentials in education, networking, promotion and ongoing support that operators need to proudly supply Alberta communities with safe drinking water and a protected environment.
An elected, volunteer board of AWWOA members oversees the direction of our not-for-profit association. The Board manages the direction of the AWWOA based on their industry experience, so operators can be assured their best interests are always front and center.
We have three full-time staff to manage daily operations, as well as, several part-time contractors to develop and deliver training programs. We primarily subsidize our association through offering training courses and materials, hosting seminars and conferences, and undertaking special projects.
Our Goals
Our Strategic Plan outlines how we plan to meet the following visionary goals:
All Alberta operators are members of AWWOA and very satisfied with the association.
Members and key stakeholders communicate well and have strong relationships.
Alberta operators are well respected within the industry and throughout their communities.
Members consistently prefer AWWOA quality training program over those from other suppliers.
Annual Operators Seminar in Banff is the premier event within the Alberta water and wastewater industry.
AWWOA staff run an efficient, effective and sustainable office that meets members' needs.
Our Staff
Our experienced staff are happy to help you better understand the water and wastewater utility industry, sign up for training courses, become a member, or share success stories. Don't hesitate to contact us.
Our Bylaws
The Association's Bylaws are reviewed regularly and any updates are approved by members at the Annual General Meeting, held every March.